Gleeful
Thank you, Golden Globes. We needed that.
Just out of curiosity, have you spent the past twenty-four/thirty-six hours asking yourself the same question I have been asking myself?

Anne Hathaway

Olivia Wilde
Which one?
The thing is, they're BOTH gorgeous.
And what does best even mean, when you get down to it? I would die for EITHER of those dresses. I guess the answer is, both.
Sunday night was a good night if you're the type of person who likes looking at your favorite actors and actresses all dressed up in pretty clothes, getting awards they deserve . . . and you also like shows filled with romantic intrigue set in British manor houses in the early 1900s . . . and you ALSO like shows about crazy polygamists. Because then you, like me, had all your dreams come true.
Big Love, that show about a polygamist family that I always swore I was never going to watch (as opposed to that reality show about the polygamist family that I always swore I was never going to watch), came back to HBO for its final season on Sunday, and I am SO EXCITED because it is SO GOOD.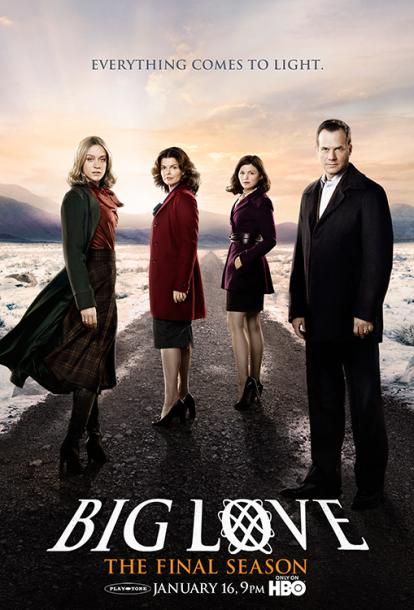 Hello, we are totally cRaZy.
I've also gotten sucked into Downton Abbey, the new Masterpiece Theater dramedy about the romantic entanglements of the servants and blue bloods in a country manor house in England in the early 1900s. If you aren't watching this show, you TOTALLY need to, because it's as dishy as Big Love.
If you live in England, Downton Abbey was already shown in full, so no spoilers please! (I already know they're making a second season, which is fantastic, because we need more shows like this.)

Hi, we're cRaZy, too, only we aren't polygamists. Although some of us might be blackmailers and possibly murderers. The rest of us are searching for love and happiness!
Back to the Golden Globes:
Besides the clothes and all the empty boxes of Godiva chocolates on everyone's tables, my favorite part was when Chris Colfer won for his role as Kurt on Glee. I loved his acceptance speech! I knew so many Kurts in high school, and I love the way he's portrayed on the show (and I can't wait for Anne Hathaway's guest appearance as his aunt)!
I actually love the way ALL the characters on Glee are portrayed, except I can't help thinking that in real life, Rachel is the kind of girl who, if her boyfriend dumped her, would not cry and beg him take her back. I feel like in real life, Rachel would narrow her eyes and go, "Really? You're dumping me?"
Then she'd channel all her rage (not despair, because in real life she'd just feel sorry for him for making such a deeply tragic mistake) into her performances.
Then Finn would be all, "What's happening? I'm scared. I thought this was supposed to be The Sound of Music. Why is Maria von Trapp biting me?"
And then Mr. Shu would have to step in and try to perform an intervention. But it would be too late because by then Rachel would just be all, "Later, losers! I'm leaving on a bus for LA!"
Which I realize is the prequel to Burlesque. But you know it's true.
In Meg Cabot news, don't forget our discussion on the Mediator begins today!
And you only have a couple more days to post your story if you want to win the January short story contest!
And there is a NEW contest to win books here! We're giving away limited copies of the new re-issues of Vanished (used to be 1-800-Where-R-You) and the new Mediator reissue to a very few lucky winners!
And now I have something to point out that basically only people from Indiana or college basketball fans are going to understand, but it needs to be said:

Bobby Knight, the former basketball coach from Indiana University.

Sue Sylvester, the cheerleading coach from Glee.
Bobby Knight had his own television show, was prone to hissy fits, swaggered around like he owned the entire school, and won more championships than any other head coach in his field.
Sue Sylvester has her own television show, is prone to hissy fits, swaggers around like she owns the entire school, and has won more championships than any other head coach in her field.
Ryan Murphy, the creator of Glee, did go to Indiana University during the years Bobby Knight was coach there.
Coincidence? You be the judge:
More later.
Much love,
Meg