Best of 2010!
Sure, 2010 had its downsides: the horrible economy, the earthquake in Haiti, the BP oil spill, just to name a few. The weather certainly could have been better. And what was with all those bedbugs?
But in what other year has something touched all of us as deeply as the miraculous rescue of those Chileans from that collapsed mine; the announcement of the engagement of a prince who lost his mother in a tragic accident at such a tender age; and a man weeping openly and without shame at the sight of a beautiful double rainbow?
Answer: None!
Those of us in the entertainment industry—oh, sorry, I mean the literary community—worked harder than ever this year to craft moving, exciting, and/or hilarious tales in an effort to help you forget your problems. And I think we did a pretty good job.
But I hope in 2011, we'll do even better (more later on the projects I've got coming out next year)!
In the meantime, I Tweeted/Facebooked a request to all of you last week for your favorite books/movies/TV shows/scandals etc. of 2010, and was inundated with replies! I've posted them below, along with my own picks, for your entertainment.
Enjoy!
Best Movies of 2010:
After a long day, who doesn't want to escape into someone else's problems for ninety minutes via the big screen? There basically isn't a movie that came out in 2010 that I didn't see or don't plan on seeing (except Love and Other Drugs. I love Anne Hathaway, but I can't handle seeing people I've actually met naked. This is why I don't belong to a gym. My only exception is my husband, but honestly, I try not to see him naked either), and I've found something to like about every one of them, even The Bounty Hunter, although that one was hard.
A lot of you chose Inception as your favorite movie for 2010, with The Social Network coming in a close second, and Tangled, Toy Story 3, and Harry Potter 7 pt. 1 tied for 3rd.
I'd like to throw in a couple of honorable mentions for the hilarious Easy A, Winter's Bone (or, as I like to call it, "You don't want to find your daddy"), and The Ghost Writer.
Whenever I mention this last movie, people always go, "Wasn't that directed by Roman Polanski? But he pled guilty to having sex with a minor, then fled the country to avoid jail. I will never pay money to see one of his movies!"
Here is my two cents on this, or as I like to call it, My Moment of Brittany: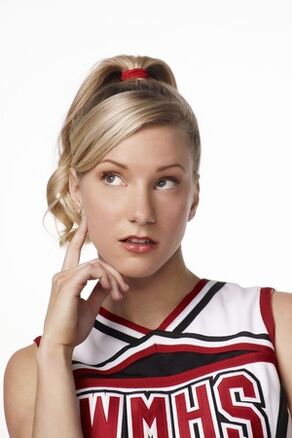 It's true: Sometimes very talented people can be total douchebags (sorry. But you know it's true. Your cousin Bobby is one, for instance).
Every family has a Cousin Bobby. He's the one who gets totally drunk at every family gathering, then behaves inappropriately. Last year, Cousin Bobby stuck his tongue in my mouth by way of saying hi. WTF, Cousin Bobby? You're married (three times), plus you have children (that you ignore). And PS, I do not like you, and I'm married, too. Oh, and did you forget we're cousins?

Cousin Bobby: "I'm Dr. Shots. Get it? Come over here, I'll give you a shot. OF TEQUILA."
But then Cousin Bobby sat down at the piano and played this heartbreakingly touching rendition of Oh, Danny Boy, and none of us could stop crying.
Damn you, Cousin Bobby! You are so gross. How can you create such beautiful music?
It's a question man has been asking since the beginning of time: Why are the most talented people of the world often such total douchebags, just like Cousin Bobby, who PS liked to substitute the word "vagina" for "night" and "stars" in the Christmas carol "Oh Holy Night" when we were kids in church? Oh holy vagina, the vaginas are shining brightly. It is the vagina of the dear savior's birth.

Cousin Bobby: "What'd I do? Why's everybody so mad? Whaddaya mean, it's Christmas, not Halloween? This isn't a costume!"
Donate some money to RAINN if you feel badly about it, but in my opinion, if you're a writer and you don't see The Ghost Writer, you're only hurting yourself. Yes, Roman Polanski is a Cousin Bobby. But that doesn't mean he's talentless. It just means he's tortured, possibly by the burden of his genius. Or vaginas.
You can see an amazing round up of almost all of the movies of 2010 here:
[youtube]http://www.youtube.com/watch?v=I4dEWOB6THE&feature=player_embedded[/youtube]
Best TV Show in 2010:
You guys picked a lot of the same TV shows I watched this year . . . Glee, Modern Family, The Office, 30 Rock, Cougar Town, Parks and Rec, How I Met Your Mother, Saturday Night Live, and of course, the best show ever (except perhaps for The Wire), Friday Night Lights, the final season of which I'm watching on DirecTV right now. So good!
(Although not a day goes by that I don't think about Julie Taylor and worry about her and then remember I don't have to . . . she's not my kid!)
And where would we be without The Closer (love that she's back for the holiday season!), Castle (one of you nominated me to replace Stephen Cannell in Castle's poker group. How cute are you? But I don't think this is going to happen. I am terrible at cards, I don't even remember how to play Old Maid), Lie To Me (He Who Shall Not Be Named In This Blog does a hilarious Lightman imitation), Burn Notice, and basically all the hour long dramas that Aziz Ansari's cousin Harris watches.
A couple of new shows, The Walking Dead and Terriers (which sadly wasn't renewed for next year, but will hopefully find new life on another network) were also personal favorites of mine, along with an oldie that's become a sudden cult fave thanks to hilarious moments like this one with Kathy Griffin: my homegirls Hoda and Kathy Lee on the Today Show, every morning at ten AM. They've turned Wednesdays into Winesdays and their show into Must See TV. And they BETTER HAVE ME ON IN 2011! (I've met Hoda, but not Kathy Lee.)
But really, nothing could outshine the brilliance of one television performer this year. You all know who she is. Let's hear it for: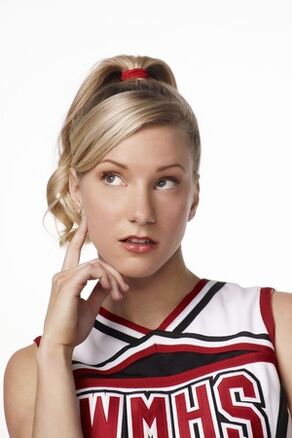 Brittany
Here are some of the best Brittany moments of all time:
[youtube]http://www.youtube.com/watch?v=Q8THOzO3rxE[/youtube]
Best Scandal of 2010:
Really, there were so many scandals in 2010, it's hard to choose just ONE. Obviously there are the more recent ones, like Wikileaks (Julian Assange: hero? Or Cousin Bobby? I know my vote), members of the band Paramore leaving, Miley Cyrus smoking salvia, and what Forever YA is calling James Frey's Million Little S****y Contracts (face it: 2010 just might be the year of Cousin Bobbies everywhere).
Then there are the ongoing sagas of Mel Gibson (total Cousin Bobby), Lindsay Lohan, and of course the Sandra Bullock/Jesse James breakup, followed by the less salacious but equally fascinating Camille and Kelsey Grammer breakup (Camille used to go to NYU—I believe for a summer program—and we got a lot of her fan mail in the office where I used to work, which of course we read because she left no forwarding address. You gotta love a lady who inspired so much devotion from so many death row inmates. Honestly, I don't know what Cousin Bobby–I mean, Kelsey–was thinking.)
But my favorite scandal of 2010 was when Sesame Street pulled Katy Perry's video with Elmo from the air because parents complained she was showing too much cleavage.
Apparently these parents do not care that Elmo has never once, not for a single moment in his life, put on a pair of pants.

Elmo = Cousin Bobby.
Dance us out, Camille: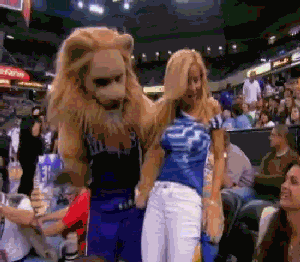 Best Internet Video of 2010:
After heated debate, many nominations, and even some brawls, most people decided this year's award should go to Antoine Dodson. If you don't know who Antoine is, watch this helpful Know Your Meme! Video.
[youtube]http://www.youtube.com/watch?v=45T4eHu0o80&feature=related[/youtube]
I believe what endeared Antoine to everyone is that we can all relate to his frustration. He had the courage to speak out about injustice; he faced adversity (in his own way); he never gave up; he believed in himself; but most importantly of all, HE HAD A SENSE OF HUMOR. In 2010, you totally needed all of these things! Shout out as well to Antoine's sister, who put up with all of this like a trooper.
[youtube]http://www.youtube.com/watch?v=RMB10wwmWrU[/youtube]
Best Song of 2010:
In many ways to me the songs that best summed up 2010 came from the Internet (Double Rainbow Guy, Bed Intruder song, etc).
But there were some fantastic songs that came out this year that weren't inspired by weird YouTube videos, such as the ones on Arcade Fire's new album (one of the highlights of my year was seeing them at Madison Square Garden. SO MUCH FUN), Dog Days Are Over by Florence and the Machine, pretty much the whole new Taylor Swift album, anything by Bruno Mars or Katy Perry, Cee Lo's F*** You (not to mention everything off the rest of his whole album), Drake's entire body of work, anything and everything by Glee (but I especially love Darren Criss's version of Katy Perry's Teenage Dream), the new Eminem album (is it weird that I want to tenderly stroke Eminem's head and tell him things are going to be all right?), Usher's OMG, Rhianna's Rude Boy, Airplanes by B.O.B., and of course Lady Gaga's Bad Romance and Willow's I Whip My Hair.
[youtube]http://www.youtube.com/watch?v=kn6-c223DUU[/youtube]
Best Books of 2010:
I'm just going to come out and say that when I'm done writing my own book for the day, the last thing I want to do is read someone else's book, because it always seems so much better than whatever I've been working on!
(Note to aspiring writers: It's okay to hate your own work with a deep, abiding passion. Conversely, it's okay to think your book is the best thing you have ever read. All of us waffle back and forth between these two emotions, usually every five minutes. That's why the second worst decision you could ever make is to marry a writer. First worst decision: cut your own bangs.)
So you will understand why I'm not going to put my vote for Best Book here, as my best Book for 2010 would basically be anything not written by me.
You, on the other hand, voted for too many books for me to name, including but not limited to anything by Russell Brand, Suzanne Collins, Anna and The French Kiss by Stephanie Perkins (this is a cute read about a girl who is forced to go to boarding school in France. I wish someone would force me to go to boarding school in France. Although not the parts where I had to go to class), anything and everything by Sarah Dessen, Richelle Meade, Charlaine Harris, Tamora Pierce, that dead Swedish guy who put so many sandwiches in his book (not to mention all the sex. Was there a single female character in the books with whom his hero did NOT have sex?), AND WAY TOO MANY OTHER AUTHORS FOR ME TO NAME, so I'm going to quit now.
You guys read a LOT in 2010. Keep it up!
Special 2010 Historical Note on Ereaders:
There was a lot of debate on this topic this year. Much was made out of the fact that sales of certain books in e-format outpaced sales of certain books in hardcover. Some people started predicting the "death of books." Here is my Moment of Brittany on the subject: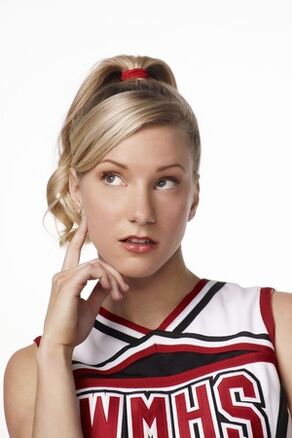 I like to write things on a screen, but read things on paper. My husband likes to write things on paper, but read things on his iPad. We each think the other's way of doing things is insane, but that's okay.
Whatever format the story appears in, the important thing to remember is that it is still being told. People are still reading. Books are not dead. Stories and storytellers are still vitally needed, perhaps more than ever, to provide us all with an escape from the stress of the real world.
So relax! The way stories get told might be changing, but the need for them is greater than ever. Write them, and readers will come.
Though personally, I'm sticking to books made out of paper because I like reading in the bathtub, even though I'm aware they make waterproof covers for Ereaders now.
In 2010, we all gave it our personal bests (except, obviously, for Cousin Bobby). I know I tried to keep people entertained with not one but two installments of Allie Finkle's Rules for Girls series—Glitter Girls and the Great Fake Out (March 2010) and Blast From the Past (September 2010)—the final installment in the Airhead series, Runaway (April 2010); the first in my new romantic series for adults, Insatiable (June 2010); a Disney Channel movie (Avalon High); and several anthology contributions for charity.
Since there's nothing I love more than writing, I can't help but look back at this year with gratitude and awe. I still can't believe I get to do what I love best in the whole world (besides eating cheese popcorn) for a living!
And it's really because of all of YOU (well, and the fantastic people with whom I work). YOU are what made 2010 such a great year for me. I can't thank each and everyone of you enough for reading my books (and this blog, my message boards, and my Facebook and Twitter pages), and for coming to my book signings and other events. The only way I can think of to show my gratitude is to provide you with even better books in the coming year . . . so that's my New Year's resolution! Look out for Abandon, coming in April 2011 . . . .
. . . and the sequel to Insatiable, Overbite, in summer 2011.
There'll be much, much more, coming soon.
In the meantime, I hope this holiday season is your best ever. I have a feeling 2011 is going to be our best year yet! Now, drive carefully, and keep your lips shut real tight around Cousin Bobby.
XXXOOO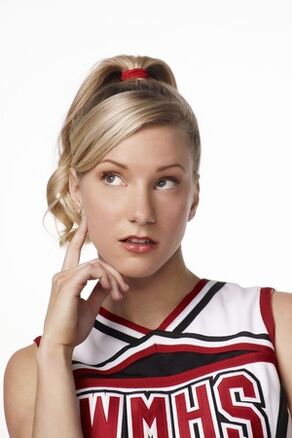 More later.
Much love,
Meg