Sandra Bullock Divorce Custody Battle!
NEW MOON!!! AHHHH!!!!
Ha, no, I didn't go to New Moon last night at 12:01. I was doing what I'm always doing lately at 12:01AM: waiting for my Ambien to kick in and going, "Why don't they have Say Yes To The Dress on On Demand?"
If you're doing NaNoWriMo right now, you were probably doing the same thing at 12:01AM last night (unless you were actually working on your book. But I'm more of a 9-5er. Well, 10-6er, let's be honest).
November is a cruel month to writers! We have so many deadlines, and no time to go to the movies…
…but there are so many awesome movies coming out!
I can't see New Moon because I still haven't seen Twilight (I know, I know…but unless it has giant explosions in it or it's playing at Judy Blume's husband's independent theater, I wait to see everything on HBO or Starz. Because why else am I paying so much for these channels?)
But if the book fairies came and finished all my manuscripts overnight and I COULD go to the movies right now, I would be sure to see this new George Clooney romantic comedy about a man who goes around the country firing people, and then falls in love:
(Although if I find out he doesn't get the girl at the end, I am totally not seeing this.)
And I would also go see the Fantastic Mr. Fox, starring George Clooney (is he in everything? Not that that's a bad thing) and Meryl Streep as adorable little foxes (and Bill Murray as a badger).
(I have it on fairly good authority that this movie has a happy ending.)
And even though it looks hopelessly corny and no one I know would ever go see it with me in a million years, I would love to see the cheesefest that is The Blind Side starring Sandra Bullock.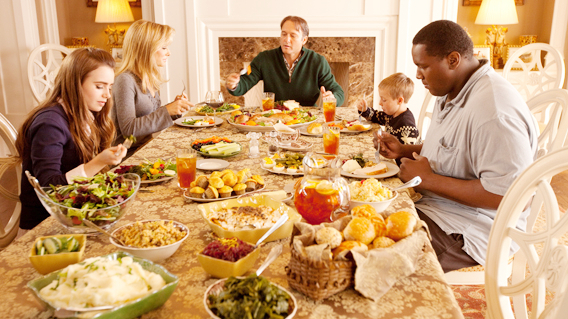 (I KNOW this one ends happily, people, because it's a true story: You can read about Michael Oher and the Tuohys, the couple who adopted him, here on Wikipedia!)
Plus, let's face it, who doesn't love Sandra Bullock? Even Janine Lindemulder, the adult-film star ex-wife of Sandra's custom chopper-making husband, Jesse James (against whom Jesse is currently embroiled in a custody battle over their little daughter, Sunny) admits she just wants want to sit down and talk with Sandra.
Me too! Sandra, who does your hair?
Janine was recently released from jail for tax evasion, even though according to her website (what? Of course I read it!), Janine says JESSE is the one who ratted her out to the IRS after he left her for Sandra (while Janine was seven months pregnant with Sunny).
FYI, Janine's current husband is a convicted felon with weapons, alcohol, and drug manufacturing charges…see photos of him here!
Here are some tips for Jesse, Janine, and Sandra during this hard time (from which I think we could all benefit):
1) Think twice about getting a tattoo on your face: It won't wash off the way that poorly chosen eyeshadow from Walgreens did.

2) Don't do a drug that is manufactured anywhere but in a lab that has ticker information on the New York Stock Exchange.

3) If you were in a high-grossing romantic comedy which co-starred Ryan Reynolds, and the mother of your husband's child was in an adult film which co-starred Erik Estrada, you may just want to stay out of the ensuing custody battle altogether.
Advice we can all live by!
You know what? They should totally make a movie about this custody battle! I'd go see it.
Although personally, I'd wait until it came out on HBO. Unless they put some explosions or some fox puppets in it…which given the above details, might actually happen in real life.
You know I'll keep you posted!
More later.
Much love,
Meg