Significant Objects
A while ago I was asked to be part of the Significant Objects Project.
This is a fun project you might have read about where authors are sent a photo of an object and asked to write a story giving the object new meaning (in under 500 words).
Then the story and photo are posted on eBay.
The object is then auctioned off, and the winning bidder gets the object and the author's original story.
I'm going to match whatever my winning bid is, and send the proceeds to The Heifer Project!
So if you like what I wrote about my object and its invented owner, bid on it here!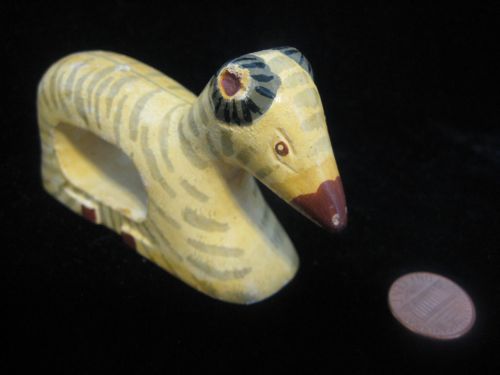 Click here for the story on the Significants Objects website.
I was psyched when I got my object. I actually got sent three or four objects, but the minute I saw this one, the story behind it hit me RIGHT AWAY. I was like, "I HATE THIS THING, and THIS IS WHY. This thing hurt a girl a LOT."
And the whole story just came to me. That poor, poor girl.
The project has attracted some very cool authors like mystery author Laura Lippman, and Shelf Discovery author Lizzie Skurnick.
There are a bunch more stories coming soon from other talented authors (like Merrill Markoe! I love her)!
Did what happen to the girl in my story happen to me?
My lips are sealed. But they say you have to write what you know, to a certain degree.
Now let's all buy a nice lady a cow.
More later.
Much love,
Meg