Separated at Birth
Don't I know you from somewhere?
I knew the cover for the new book in the YA series by Robert B. Parker looked a little familiar.
I just couldn't figure out where I'd seen it before.
Then I was like, Oh yeah….
That's where!
Well, they're a little similar.
And no, you can't find that Jenny Carroll book anymore, she's the pen name I used to use when I wrote for Simon Pulse (that was my dead cat's name) and she's out of print! You can find that book with a different cover, under Meg Cabot: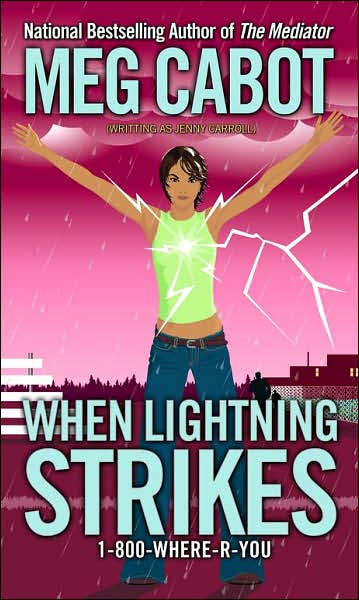 (I know, I like the original cover better, too. Shhhh! Don't tell anyone.)
Anyway, I love RBP. I've been to so many of his signings, but he never knew I was there because I was too shy to go up and talk to him to myself. I worship the ground he walks on. But I have like seven of his books signed…I made my friends go up for me. I like to call him The Bear!
More later.
Much love,
Meg