Thank You….
Thank you, thank you, thank you! I'm so grateful to all of you for making Being Nikki a New York Times bestseller!
Really, this was the nicest gift any of you could have gotten me. You're the best readers a girl could have!

Traditional Chinese character for love!
It's been the most hectic week ever because in addition to having a new book to promote (and I'm not even on a book tour for once!), and updating www.megcabot.com (the homepage and the International Page with some additional new scans of foreign covers…hard to keep up with since there are over a thousand of them!), I also had to judge the Seventeen Magazine Fiction Contest….
…and also watch a LOT of television, because it's sweeps week!
So I didn't get a chance to get a Read Your Lips video done. But there will be one next week, I promise (along with another Being Nikki book trailer)!
About the Seventeen Magazine Fiction Contest, since a lot of you are asking:
First of all, I'm not the only judge! Many other people also had a say. So I am just one voice among several. And sadly, I don't know when the winner will be notified.

Yes! The Jonas Brothers are still hot! Seventeen says so!
But here are some quick observations from reading all your stories:
A lot of you have dead or dying parents! (Or at least you killed them off in your fiction. It's a popular subject in YA right now, I know. And as someone who lost a parent while fairly young, believe me, I understand what you're going through.)
It's funny how things change. The last time I judged your original fiction, a lot of you were having affairs with your hot male teachers. Or at least were writing about doing so. Naughty!
ANYWAY:
I'm not even going to comment on the mess that is Jon and Kate Plus 8 (yes, I do sometimes watch that show when there's absolutely nothing else on).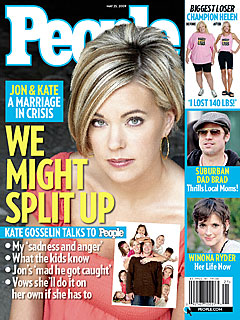 But regarding TORI SPELLING REHAB WATCH 2009, I see that Tori is now admitting she was afraid about having a baby girl.
The reasons she gives to People, however, are nothing compared to what she says in her book. All I'm going to say is that the PUTP incident she describes in Mommywood scarred me forever (if you don't know what PUTP stands for, you're lucky).
I have nothing to say about the House and Bones finales, except that I liked them. I loved The Office and 30 Rock.
And what can I say about The Real Housewives of New York City except that Jill Zarin needs to be appointed to Justice Souter's position on the Supreme Court?
Honestly I don't even know what to say about Real Housewives of New Jersey. That show completely blew my mind. I had to keep rewinding it (the part where Theresa pulled $120,000.00 in CASH from her purse to buy all that furniture?) and watching it over to make sure it was real.
So I will let Bethenny sum it up for me.
That is all. Except to say, again…THANK YOU. Again. You are truly the best!
XOXO!
More later.
Much love,
Meg