Good News/Bad News
Okay, so the bad news is:
There will be no new Read Our Lips (my advice vlog with Dr. Michele Jaffe) this Friday.
The good news is:
Instead, I will be putting up a sneak peek to Being Nikki, due in stores May 5!
The reason there will be no new Read Our Lips is not because Michele and I are feuding like Lindsay and Samantha, or because we've run out of advice questions (I know from the 7,811 messages in my inbox that THAT is never going to happen)…
…but because it's Spring Break for our film and editing crew, so they're off!
Read Our Lips will be back next week!
Here is some more good news and bad news:
The bad news is:
I've run out of Being Nikki ARCs to give away.
The good news is:
Airhead is out in paperback everywhere today! So if you couldn't afford it in hardback, now is your chance to scoop it up at a bargain price!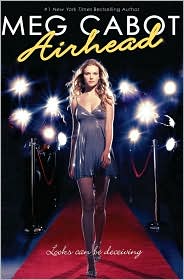 The bad news is:
I still don't know what cities, besides Rio and Sao Paolo, I'll be touring when I go to Brazil in September.
The good news is:
I got some sneak peeks at the covers of the Brazilian editions of Prom Nights from Hell and the new edition of The Mediator: Shadowland, so here they are:
The bad news is:
Taxes are due today (unless your accountant's computer crashed, in which case, you filed for an extension, and then your husband had a nervous breakdown).
The good news is:
Tori Spelling has a new book out!

Now we can find out all the dishy drama about…
Tori's mother, who ALSO has a new book out!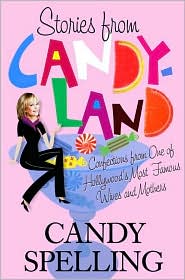 Or maybe not. I haven't read either book, but I'm dreaming of the day I'll have enough time to do so.
The bad news is:
There was a huge lightning storm during last night's episode of the Real Housewives of New York City, and I missed a bunch of it because my satellite went out and it didn't get recorded.
The good news is:
Someone sent me a copy of Betheny's new book, Naturally Thin!
I did get to see the part last night where Betheny was standing in the grocery store, hawking her wheat-free cupcakes.
Someone sent me Betheny's wheat free cupcakes once last year, when Bethenybakes was first starting up.
The bad news is:
This is how Betheny's cupcakes looked when I opened the box from Fed Ex:
So I emailed the company the above photo and someone emailed me back right away. She was HORRIFIED, and she immediately sent me out a new batch of cupcakes via Fed Ex the very next day.
When I opened the new box, the cupcakes inside looked almost the same as before, because while they'd used specially molded packaging (they had forgotten the packaging in the first box) in the outside box, they still hadn't figured out a way to secure each individual cupcake within the inside box while shipping Fed Ex.
I could tell they had really tried, though.
So kudos to them for that, and you know what?
The good news was:
I ate Betheny's cupcakes anyway…
and they were really, truly freaking delicious.
I look forward to trying her recipes (er, what am I saying? He Who Shall Not Be Named In This Blog will be trying them, when he's recovered from his tax-related nervous breakdown).
The bad news is:
Brady (responsible for all those crazy doll videos of mine) sent me a link to this guy's musical debut.
The good news is:
My brother sent me a link to this lady's musical debut. Nice.
The bad news is:
Someone went and made a TV show about my high school show choir experience and sold it to Fox without telling me, and I'm not getting any residuals:
The good news is:
Apparently I'm not alone in being obsessed with a TV show that won't even come on until May 19th. I cannot WAIT for Glee.
Where I came from in Indiana we called it show choir, not glee, but whatever. We still got made fun of for being in it.
I wonder why….


Actual showchoir costumes from showchoirdesigns.com. Don't act like you don't want one.
(I'm not saying we, like Susan Boyle, didn't strike joy in the hearts of people who heard us sing. But we wore OUTFITS THAT WERE FIRE RETARDANT.)
(PS If you want to read about my ACTUAL show choir experience, see the book Teen Idol. That's it, in a nut shell, minus the part about the movie star.)
And now….
The bad news is:
I have to go.
The good news is:
Friday I'll post the Being Nikki sneak peek, right here! So….
More later.
Much love,
Meg