Books, Tiaras, and Surprise Babies
So many books that I actually read this year (okay, well, last year) are getting awards!
The Graveyard Book by Neil Gaiman just won the Newberry (yay, Neil!), and The Disreputable History of Frankie Landau-Banks by E. Lockhart and Audrey, Wait by Robin Benway are being nominated for or basically just winning everything. This is so great!


(I'm sure all the other books that are winning/nominated are really good, too, I just haven't had a chance to read them yet, since I am currently reading a ton of books that will be out later on in 2009, like Ash by Malinda Lo and a little something called Perfect Fifths by Megan McCafferty.)

And now I just found out Getting the Girl by Susan Juby is nominated for an Edgar Award (that's the top mystery writing award, in case you didn't know)!


I am so thrilled for Susan, I can't even tell you. I LOVED Getting the Girl, which made me laugh out loud numerous times. Mysteries are my favorite genre to read for pleasure, and funny mysteries are great (though mysteries with a romance are the BEST, which Susan's has).
Right now between reading ARCs I'm re-reading some of my favorite mysteries of all, The Martin Beck mysteries, by Maj Sjowall and Per Wahloo.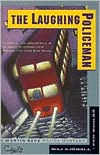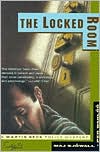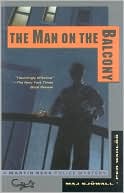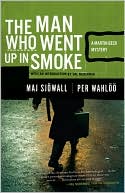 These books have some of my favorite characters of all time, like the rich playboy cop Gunvald Larsson (yes, I will admit it: as the books go along, I always fall a little bit in love with him each time I read them), and Rhea Neilsen, who eats sandwiches about twenty times a day, and becomes Martin Beck's girlfriend in The Locked Room.
Sadly many of the books in this series, which was written in the sixties and seventies, are out of print, but you can still find them in used bookstores.
Anyway, I got quite a lot of mail after my last blog post, pretty much evenly divided on the subject of pirated ebooks. I still can't shake the feeling that if writers and publishers don't get paid for their work, eventually there won't be any writers and publishers (well, there will always be writers…but they will be your little brother, posting his Hi Hi Puffy AmiYumi fanfiction everywhere, because no one else will have the time to spare from their jobs at Starbucks to write or edit anymore).


(This is why no matter how broke I've been, I've always paid for books. AND movies. AND music. Because I want artists to be able to keep on creating, so I can keep on enjoying their work. Plus, there's always the library, who you know have paid for their copies.)
Anyway, there is some good news: There are only three days of bidding left on the tiara auction, and it's going great! Well, not for me since I'm being outbid on a lot of the tiaras I want. But I mean it's going great for teen programs at the NYPL! If there's a tiara you want, don't forget, Saturday is the last day to bid!
And in other good news, Lipstick Jungle may be saved! It's moving to another network (well, maybe).
And Lindsay Price, who plays my favorite character on LJ, Victory Ford, is dating Josh Radnor, who plays Ted on How I Met Your Mother, my other new favorite show, in real life. This is messing with my mind.


They went to a bunch of inauguration parties together. So cute!
Speaking of the inauguration:


I love this photo (taken by White House photographer Pete Souza) of the President and First Lady in the White House freight elevator. She was cold so he loaned her his jacket! So sweet. (I love all the Secret Service guys pretending not to be paying attention to them on the other side of the elevator.)
Okay, so who watched Tiaras and Toddlers, the special about child beauty pageants on The Learning Channel? When I saw a blurb about it on Inside Edition (shut up, you know I watch this show) I could not DVR it fast enough.

And it was so so worth it because it was a total creepy fun fest! Fantastically, the girl who won the "Ultimate Grand Supreme" prize (pictured above) then demanded her mother take her to "the snake farm," allegedly so she could buy a snake with her prize money. Word.
But nothing was better than Blair in last week's Gossip Girl: "I need to wait for my moment, but then I'm going Black Ops. Off the radar. No accountability. This war I'm going to win." Awesome.

Can you tell I finished revising Allie Finkle #4, STAGE FRIGHT, and now I'm finally getting to watch all the shows I taped? I actually love writing the Allie Finkle books, they're so much fun. I will have lots to tell you about Allie Finkle #3, Best Friends and Drama Queens (possibly my favorite book I have ever written, even though I know I say I don't have favorites) soon–as well as some ARCs to give away right here! Stay tuned!
But I love trashy TV, too. Such as I Didn't Know I Was Pregnant, a compelling documentary special that "explores the fascinating and utterly surprising phenomenon of women who were completely unaware that they were pregnant…until they went into labor!"
This show scared the bejeebers out of me! How could you not know you're pregnant? But none of the ladies on this show (again on TLC) knew! They just popped out a baby one day while they were making chicken or whatever. They didn't even gain any weight! One lady's surprise twins only weighed a combined four pounds. I gain four pounds every time I eat ice cream! How do you know if it's just ice cream and not a sneaky surprise baby (or twins)?
For the sake of your sanity, if you are sitting around at home and this show comes on, DO NOT WATCH IT!
Speaking of sitting around at home, may I just add that my birthday this year falls on the same day as the Superbowl, and I have already been informed by He Who Shall Not Be Named In This Blog that we will be dining IN for the evening?
(So I responded by going online and buying my present with his credit card. I'll let you know what it is when I receive it. But I can tell you, it's MUCH BETTER THAN A 21 SPEED BICYCLE!!!!)
Everyone whose birthday falls on February 1 (Princess Stephanie of Monaco, Michelle Akers, Lisa Marie Presley, Pauly Shore, etc), you have my sympathies about the Superbowl thing, since no one is going to want to party with us.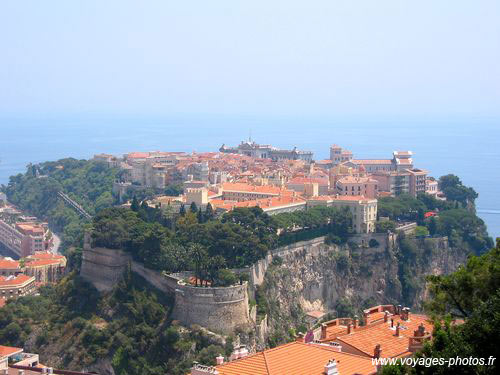 Monaco, where Princess Stephanie lives. I mean, Genovia.
And now, since I couldn't find a new video I wanted to show you, I'm posting two oldies but goodies: The ORIGINAL I Kissed a Girl (Ling Su and Perin's favorite song) and Supermodel, Em Watt's favorite video. Enjoy!
More later.
Much love,
Meg