Holidaze and a Book Trailer Contest
It's nearly here! I'm talking about Christmas, of course. I love Christmas and everything about it—the carols, the food, the lights, the food, the TV specials, the food, the excitement in the air, the food, Santa, the food, the Christmas newsletters, just everything about it, especially the food, in case I forgot to mention that.
Where was I? Oh, yes, back to holiday cheer. I don't know about you, but I am really glad to see 2008 go. 2008 had some highlights, such as Britney's comeback, the election, and Spaghetti Cat, but the rest of it, such as the "credit crunch" which is now a full on recession, etc, pretty much blew.
I'm glad to say goodbye to 2008, and look forward to 2009, which seems especially promising, because:
Number One Good Thing about 2009:
Jenny's dead! Have you heard this? On the The L Word? Yes, I watch the The L Word, which I never thought I would, because, hello, no cute guys (but whatever, it turns out you don't even need them to have an awesome show. Who knew?).
One time I was flipping around on TV and I stopped on Showtime where there was this "writer" named Jenny being so unbelievably horrible, and I had to keep watching because I wanted someone to kill her, and now finally…SOMEONE HAS! It's the whole basis for the last season of The L Word! I'm so excited!
Number Two Good Thing about 2009:
Chuck on Gossip Girl.
Okay, how awesome was Chuck's mental breakdown after his dad "died"? (FYI, I do not believe Bart is really dead. How did he die but the detective who was in the same car with him escaped with hardly a scrape? Bart is so not dead.) LOVED IT.


And that scene where Chuck showed up in Blair's bedroom and they did that awkward backward hug thing? Yeah. I was inspired to buy this T shirt from Fred Flare:


Because I'm an idiot.
Number Three Good Thing about 2009:
There is Joss Whedon's new show, The Dollhouse, which I hope will be good (I'm keeping my fingers crossed).
Number Four Good Thing about 2009:
There's the Inauguration….What will Michele wear???? Some past Project Runway contestants weigh in on their ideas for her:

Number Five Good Thing about 2009:
There will be new Lipstick Jungles! It's not cancelled yet! People sent tons of lipsticks to NBC and they ordered nine new episodes!
THANK GOD because I love this show, in the same cheesy way I loved Candace Bushnell's One Fifth Avenue. Did you see the last episode? I don't want to give anything away, but Victory! Oh my God! LOVE HER! I rewound the Joe scene like ten times.


I love all the story lines on LJ right now, because they're all stuff many of my girlfriends are actually dealing with in real life right now (egg harvesting, husbands who occasionally act like giant asses, kids getting in trouble in school, having to pose for naked photos at work, blah blah blah).
Okay, none of my girlfriends have closets that big or are dating billionaires, but whatever. This show is such brain candy after a long, hard week.
Number Six Good Thing about 2009:
The last episode of Friday Night Lights! Okay actually this a bad thing because I love this new storyline where Tami is the high school principal. I want MORE! It's causing all this friction between her and Coach (her husband) because she has to make decisions (like the Jumbotron!) that are good for the school, but potentially bad for the football team. One word: BRILLIANT.


And when Coach walked in on his daughter and his player, Matt…I died. I thought that was handled so perfectly. Coach is so old school. I swear sometimes when I'm in a tough situation, I think to myself, "What Would Coach Taylor Do?" It's not a bad way to go about life. Coach reminds me a bit of Spenser, minus the guns and Hawk.
(Oh my God I just checked Spenser's site…I didn't realize there was a new book out about him in October, while I was on tour. Guess I know what I'm getting for Christmas.)

Number Seven Good Thing about 2009:
There are so many awesome new movies coming out: And because I'm a voting member of the Academy (I can only vote for best screenplay), I'm getting all these special pre-screening DVDs of them in the mail, such as Doubt and The Reader and Revolutionary Road and Defiance and The Wrestler and The Curious Case of Benjamin Button, and even movies that have been out a while like Milk and Tropic Thunder and Dark Knight and Burn After Reading. I don't even have to leave my couch to see them (shut up, too-tight pants from too much peppermint bark).
I've watched some of them but so far my vote for best screenplay (and best picture) so far is Slumdog Millionaire.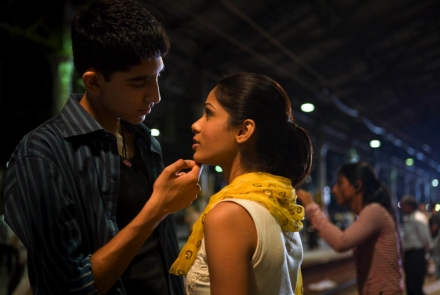 I LOVED IT. Everyone I have recommended it to has freaked out over how good it is. It's about three orphans, and the love story between two of them. It's just so amazing (and no, it will not bum you out, I promise. Sad things do happen during it, but there is a dance number at the end, if that tells you anything).
But seriously, my favorite movie so far is the one that a reader, Melissa Hansen, emailed me of a Princess Diaries 10, Forever Princess book trailer! Check it out, it's so sweet….
This has completely inspired me to have a Forever Princess book trailer contest!
Admit it, you're all just sitting around on Winter Break with nothing to do anyway.
So if you feel inspired, why not make a Forever Princess book trailer?
And no, you don't have to use footage from the Disney films. Since nothing that happens in the second film will happen in Forever Princess, there is very little of it you can use anyway (although the person above did a brilliant job).
So get filming!
Send the link to your SPOILER FREE entry, like the one above, already uploaded to your YouTube channel using the tags Forever Princess by Meg Cabot to me at meg@megcabot.com, with Forever Princess Trailer in the email's subject line. Include your name, age, and snail mail address. Contest ends midnight January 12.
Since the trailers must be SPOILER FREE, you don't have to have read the book to make it. Remember, you don't want to give anything away! Discuss your entries here.
The winning videos will be shown here on this blog. First prize will be a complete signed set of the ten novels, and a $100 gift certificate to either iTunes or Barnes and Noble (winner's choice). Second prize will be signed copies of Forever Princess and Ransom My Heart and a $25 gift certificate to either iTunes or Barnes and Noble (winner's choice).
So, now we ALL have something to look forward to in 2009!
And stay tuned for a Forever Princess excerpt coming to this blog Christmas Day!
More later.
Much love,
Meg