Bratz vs. Barbies; Zombies vs. Unicorns; Miley vs. Spaghetti Cat; etc.
Okay, so there's a lot going on. I don't even know where to begin.
First off thanks to everyone who wrote to say they were touched by the story about how He Who Shall Not Be Named In This Blog worked two jobs to pay off my debt. He WAS very sweet to do this.
But please note I would not have let him done so if I hadn't been sure I would be able to pay him back someday! If the publishing thing hadn't worked out, my back up plan was to go back to school to become an art therapist (I know, big bucks, right? But I like art and also helping sick people).
But just as I was about to start art therapy classes at NYU, I got a two book publishing deal that paid off some of my debt (not enough to pay it all, though! Damn you, Parade of Shoes, you vile temptress).


But eventually I got another book deal that enabled me to pay back what I owed HWSNBNITB in full.


(By pay him back, I mean I paid off his student loans with the money.)


The Books That Eventually Got Us 100% Out Of Debt
And now I help sick people by giving them something to read in waiting rooms or in bed while they get better!
So, you'll notice there are a couple of new things on this blog page! One, you can check on the side over there for the most popular posts! If you have a post from the past you particular like, you can search for it, then bring it up onto the "Most Popular Posts" list by clicking on its title multiple times (if you're bored enough to do so).
Two, like legions of people everywhere, I've joined Twitter! Mainly because it seems like a good thing to do in case I'm ever trapped in a foreign jail somewhere and need all of you to bail me out. Expect updates soon (not from jail)!
So, here is the news that made me choke on my Amy's vegetarian Indian gluten-free frozen entrée at lunch today while I was watching CNN: BARBIE WON HER LAWSUIT AGAINST BRATZ.
Yes. There will be no more Bratz (at least…not made by their current company).
In case you are wondering why this is happening, it's not because Bratz only "jobs" are "fashionista" and "lookin' good" and you have to remove their feet on and off to change their shoes (hello, gross). It's because:
A Mattel designer came up with the Bratz name and characters and secretly took the idea to MGA (the company that makes Bratz).

"Mattel has established its exclusive rights to the Bratz drawings, and the court has found that hundreds of the MGA parties' products, including all the currently available core female fashion dolls Mattel was able to locate in the marketplace, infringe those rights."
This is huge, people. Almost as huge as the fact that this week, we also FINALLY found out how Tina Fey got that scar on her face . (Although this only leaves me with more questions: Was this "stranger" who slashed her face as a little child ever caught?)
I know, I'm a weirdo to be so fascinated by this. But I have a facial scar too—under my chin, from jumping into a pool backwards as a kid. I love scar stories, like Harrison Ford's. Mainly I want to know if anyone else ever did something as stupid as I did to get their scar (so far: no one has).
And why didn't anyone tell me my all time favorite princess has written a memoir???? This is all I want for Christmas:

Anyway, I was somewhat hesitant to enter into the Zombie vs. Unicorn battle started by Justine Larbalastier and Holly Black some time ago. As those of you who have been following it know, it's just been so…heated.
Also I'm somewhat neutral on the subject. I mean, I really enjoy zombie movies, my favorites being Shaun of the Dead and George A. Romero's Land of the Dead (starring Simon Baker from Something New and The Mentalist!). Given that I am planning what to do in the event of the zombie apocalypse, it seems important to study these things.
However, I also really like unicorns, as is illustrated for my fondness of the best bad movie of all time, Legend!

For me, when it comes to choosing between zombies and unicorns, it all boils down to, which would you rather have as a pet? And to me, that's a very easy choice: Do you really want a pet that leaves stinking pieces of its anatomy lying around for you to have to pick up, that you constantly have to worry about feeding disgusting brains to and keeping chained so it doesn't go after the neighborhood children?
Or do you want a lovely horse you can ride that I'm pretty sure doesn't eat or poop because it's magical, and has a horn with healing properties?
Yeah. No contest.
Anyway, in case you didn't know, the battle has become so heated, there's now going to be a final face-off in the form of a book, edited by Holly (Team Unicorn) and Justine (Team Zombie). I'll be writing for Team Unicorn, of course. Look for bloodshed (in my story, anyway). I'm not sure when the book will hit stores. My story's not due till May, if that tells you anything.

Unicorns Rule. Zombies Drool.
However, not to disappoint you zombie lovers too much, here is a link to some zombie haikus.
In totally non-zombie related news, but because it's just as funny, I must direct you to this HILARIOUS interview author Christopher Moore conducted with the also hilarious author Mike Spradlin about Mike's book The Youngest Templar (which I read and thoroughly enjoyed and which would make a lovely holiday gift for any young adventure lovers you know).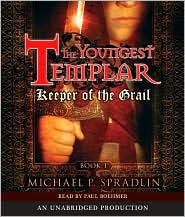 And now, "from the department of self-aggrandizement," as E. Lockhart would say, I feel obligated to inform you that my book Size 14 is not Fat Either has been nominated for Boek van het Jaar 2008 (Best Book of 2008) by the very popular site ChickLit.nl.


I'm super excited! Last year's winner was Sophie Kinsella, so you can imagine what a great honor it is just to be nominated.
Finally, I'm delighted to announce that my book HOW TO BE POPULAR will be featured this month at Readergirlz! I'll be chatting all month on the site's Myspace group forums …so drop by to say hi!


Then on December 18 from 9PM-10PM, we'll be having a live chat about the book. Be sure to come by then, as that's when things should REALLY get interesting. And come see the group's Myspace page, and look at the pretty slideshows they made for me, especially about Forever Princess!
I'd like to close with the news that I have, up until now, resisted the charms of one Miss Miley Cyrus, but this week, while doing research for the next Allie Finkle book (I swear…it was research!), I viewed a certain video, and…I've fallen. How can you resist the line, "When you mean it, I'll believe it/If you text it, I'll delete it"? Especially while she's holding the dogtags of the boy (NICK JONAS!!!!) who dumped her? Oh, My-ley!
At the same time, this week I also discovered the existence of Spaghetti Cat. Spaghetti Cat is truly one of the wonders of 2008. And the tribute song and video someone made about him (or her) is truly brilliant.
I'm torn as to which should be the video of the week, so I'm leaving it to you to decide. Vote amongst yourselves on the message boards.
More later.
Much love,
Meg