New YouTube Video and Other Assorted Madness
Okay, I know, I know. I need to post more often.
But this has been a crazy week! From attending the IRA teacher's convention to the Kentucky Derby (how come every time I watch a horse race, something bad happens? Starting in 1975 when I was eight with the whole Ruffian thing. So traumatizing. I am seriously not watching horse races anymore), to the crazy close election results the other night in Indiana, this week has been NUTS.
I'm so glad I'm home! Now I can get back to concentrating on filling that orange jug. If you want to know why and with what, read here.
Usually I post reviews for books and movies (and the occasional TV show) here, but this time I'm going to post a review for a teaching convention (as I'm resting my aching feet from it). Two thumbs up for the 53rd Annual International Reading Association convention, at the Georgia World Congress Center!
I must have met hundreds (maybe even a thousand) teachers and librarians, and signed a gazillion copies of Allie Finkle and of my new book, Airhead (check it out…we've got a message board for it! Feel free to join in if you've read it. And have you checked out the Publishers Weekly review it got the other week? No? Oh, well then, you have to, it was so sweet…here are the highlights: "Cabot (the Princess Diaries series) dishes up all the story ingredients her fans have come to know and love—romance, humor, believable teen dialogue and even a fantastical twist….Pure fun, this first series installment will leave readers clamoring for the next." If you want to read the whole review, visit the Airhead page on my site, where it's posted)…and walked a jillion miles of convention center carpet.
And, okay, Michael Kors platform wedges were maybe not the correct footwear for the occasion.


I am paying the price now.
In addition to the many marvelous teachers I met, I also got to hang with some fab authors at the various breakfasts, signings, and receptions I attended. I wish I had taken photos, but as usual, I forgot my camera (and I still haven't figured out how to work my camera phone, although I did accidentally take this blurry photo of the Police Precinct building on Broome Street in Manhattan where Nikki and Lulu, from Airhead, live):


You can kind of see Nikki in the arched window in the center….
But the authors I ran into were (not limited to, and in no particular order, and any author whom I leave out is entirely due to post-convention fatigue amnesia, not because I did not value their acquaintance):

Lisa Yee
E. Lockhart (she and authors Lauren Myracle and Sarah Mlynowski are just heading off on a big book tour for this book so click here to see if they're coming to a town near you)
Rachel Vail
Gail Carson Levine
Jon Scieszka
(who, incidentally, is the first National Ambassador of Young People's Literature by the Library of Congress. This is a good job for someone who wrote a book about a stinky cheese man. His "tips for getting kids to read," by the way, include:
Stop The Testing
All teachers and kids agree: "No Kid Left Behind" is the worst idea EVER! With all this testing, what kid's got time to read?
Mandatory Reading's Got to Go
You can plop your cat down in front of food, but you can't make her eat. Forcing kids to read when they don't feel like it only makes them resent reading. Let them read when and where they want to.
Broaden Your Definition of What's Reading
It doesn't have to be a classic (or 900 pages or on some boring Best 100 Books of Literature) to count: Humor, nonfiction (such as books on sharks), audiobooks (yes, audio books), newspapers, magazines, comic books: If it's got words, it counts!
Embrace Different Technology
Surfing the web, text messaging, emailing, gaming…it's all READING! People need to stop looking down on it just because it doesn't fit the definition of a book. When "they" say reading is down amongst kids, what, exactly, are they counting as reading? Books only? Because reading is actually UP if they're counting gaming, web content, mangas, etc….
Be a Good Role Model
Show children that reading is cool by reading yourself! And have you read TO a child lately? Part of my "My Favorite Teacher" speech was about how my favorite teacher used to read to us…in the fourth grade! I loved it!
Here's a cool poem I wrote myself:
If the National Ambassador of Young People's Literature says it, it must be true.
I can totally get behind these reading tips! Why can't you?
(I'm a poet and I didn't know it!)
Wendy Mass
Sonya Sones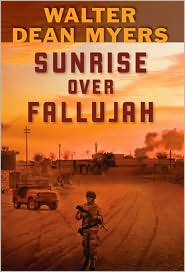 Walter Dean Myers.
(One of the funniest moments of the whole convention—to me–was when I went to wait for Jacky my publicist to meet me at the Scholastic booth to drive me and Walter Dean Myers back to the hotel and I was standing under the Walter Dean Myers poster without my name tag on and all these teachers kept asking when Walter Dean Myers's signing was going to be.
So I decided to help out the people at the Scholastic booth and I was going, "9AM tomorrow morning," in answer to everyone's questions about WDM.
And finally after I answered her question, this one teacher asked, "Aren't you Meg Cabot?" and I said, "Yes, I am. Scholastic requires all its authors to work in the booth in addition to writing books," which was a total lie. But then, I lie a lot.
And I don't think she believed me. She asked if she could take my picture. I was letting her right when Walter Dean Myers walked up with Jacky and her car keys, which completely blew my cover about working there.
Anyway, there were many, many more authors I should totally add but my fingers are getting as tired as my feet so I have to stop now.
Whee! Told you the convention was fun.
Now I have to go because I hear some crazy stuff happened on Gossip Girl which thankfully I DVR'd. I have to watch it right away so I can know what everyone is talking about! I mean, I have to get back to work on Being Nikki, the sequel to Airhead, which is due, like, now.
But I want to leave you the latest YouTube video I just did to celebrate Queen of Babble in the Big City being released in paperback. Since it's about a teacher (sort of) I think it's appropriate I post it with today's entry.
I swear the journal I'm reading from in this video is 100% real….You can tell because in 8th grade I had no idea what a threesome was, with the Luke + Leia + Chewbacca thing. Also, I didn't know that Luke and Leia were related because Empire hadn't come out yet.
Also, only the names in the journal entries have been changed to protect the innocent. And seriously, my boobs did not grow overnight: that halter top I'm wearing is like ten times too big. On the day of filming, though, I totally was all, "Oooh, stylish." But I see now that halter top is a fashion don't.
Okay, enough. Enjoy:

More later.
Much love,
Meg