Corporal Cuddling
What a week it's been already! First off, I'm done with Princess Diaries 10….
Well, okay, I'm done with the first revision. We'll see if I need to do more. If so, it's cool. I'm up for it. Because….
I'm feeling MUCH better! Although according to: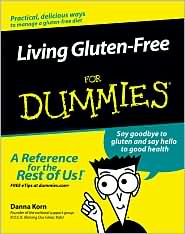 Don't laugh, beginners need books like this. I'll move up to harder books with smaller print later
–I do have to pee in the orange jug so my doctor can check my peptides (whatever those are).
So, I'm working on that, too (well, not right this minute, obviously)….
Really, who wouldn't feel great after such a fantastic weekend? First off, it was Passover, which we spent at Judy Blume's fabulous house here in Key West (I know, don't be jealous).
Then—and not that it's the same thing as seder at your favorite YA author's house, really, but let's face it, we've all been waiting a really long time for a new Gossip Girls episode—and last night there finally was one!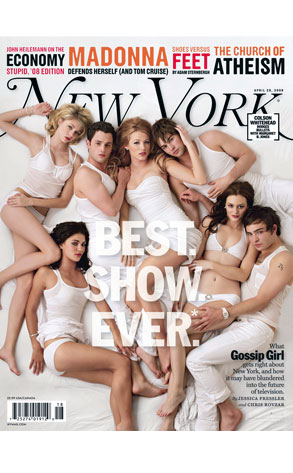 I don't know if I agree that Gossip Girls is the Best Show EVER. I mean, I think the Best Show Ever was the first two seasons of Buffy The Vampire Slayer. But whatevs. Gossip Girls is pretty good.
Although my favorite show right now is still Intervention, no matter what anyone says. Thanks to Intervention, I know all about burl, something I'd never heard of before. It can be worth thousands, you know!
Oh, and then Trashionista, one of my favorite websites, wrote a fabulous preview review of Airhead, for which I'd like to thank them very much. I would also just like to elaborate further on the "Meg Cabot, you've gone too far" story and say that He Who Shall Not Be Named In This Blog's remark shook me so badly that I sent an emergency SOS to my writer friends Michele Jaffe, Rachel Vail, and Susan Juby, asking them if THEY thought I'd gone too far. They all wrote back to say they did not, in fact, think I had gone too far AT ALL, which is why each of them is named in the acknowledgements of Airhead, as you will see when it comes out on or around May 13.
Here are two other delicious reviews of Airhead, one from RoWiJo's blog and one from Liv's Book Reviews. A big mwah to both of them.
Right now I'm off to Bloomington, Indiana to support my favorite political candidate in the upcoming election there. Did I mention that she's having her first baby in June?


(This is not her baby, obviously, which hasn't been born yet, but a stunt baby.)
Meanwhile, how awesome is it that Danica Patrick became the first woman in a century of open-wheel racing ever to win an event after taking the checkered flag in Sunday's Indy Japan 300?


SO AWESOME.
Oh, and I hope my mother is happy. She never wanted me to have a Barbie because she thought Barbie was too slutty, and now Barbie is dead!


That's right, plummeting sales have killed Barbie, because some even sluttier dolls have come along—Bratz, who are basically prostitots. At least Barbie has had multiple careers. What do the prostitots do to earn money? Wait—don't answer that.
*Special note, Mom did break down and buy me P.J. (Barbie's best friend) in return for my agreeing to quit sucking my thumb when I turned eight.
Finally, don't forget Sarah Dessen's Lock and Key is finally out!


I got sent an advanced reader copy of this book, and I loved it! I fell in love with all the characters, especially some of the secondary ones Ruby ends up going to school with (against her will)…they had me laughing out loud. I think you'll love this book as much as I did.
Honestly, I can't tell you how many people have sent me this, which means I'm sure you've all seen it, but just in case you haven't, I present you with: Corporal Cuddling (I do this to Henrietta, too, and she HATES it).
P.S. My dad taught Quantitative Business Analysis (later changed to Decision Sciences) at Indiana University, and I would like to point out that some of his colleagues were exactly like those engineers, only they weren't being funny about it. They were seriously like that.
Okay, I have to go to bed so I can catch my plane in the morning! Bye!
More later.
Much love,
Meg