Climb Aboard
Last night was a really difficult night for many of us, because it was the Grammys….
…but they were also showing the Colin Firth version of Pride and Prejudice on Masterpiece!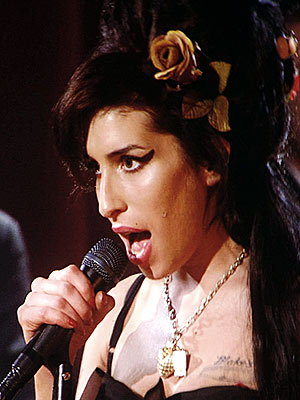 vs.

How were we to choose?
But before I get to that, I totally have to mention that Allie Finkle's Rules For Girls: Moving Day (IN STORES NOW) is #2 on the Booksense Spring 2008 Children's Picks Top Ten List!
I can't tell you how much this means to me, because I really like writing for this age group (8 and up)! And it's GREAT to get this kind of positive feedback, especially from booksellers….
So thank you so much, BookSense!
Anyway, back to my quandary from last night…I settled it by taping Masterpiece, and watching the Grammys, then flipping back and forth during the dull bits (not that there were many of those. How much do I love Tina Turner?).
This version of Pride and Prejudice is totally my favorite. I love it because Lizzie is so fun and her sisters act like real teenaged girls and of course because Mr. Darcy is so crabby and, um, what's that word again? Oh, right. Hot.
Do you agree?


Mr. Darcy. Hot or not?
So, a few quick announcements before I get back to finishing up Princess Diaries 10, which is still not done:
–Clearing up some confusion from a prior post: A character IN Princess Diaries 10 has written a book, and THAT book is done. THAT book will also go on sale in December 2008—with all author proceeds going to charity. Avon Books, my adult publisher, will be publishing THAT book as a paperback. No characters from the Princess Diaries series are in it…one of them just wrote it.
Still confused? Don't worry, Princess Diaries 10 will explain it all.
–We had some fantastic entries for the Princess Diaries 9 t-shirt design contest. It was really hard to pick a winner, but we did it. We'll be announcing the winning entry by the end of the week.
–I have more Advanced Reader copies of Airhead (due in US stores May 1) and Queen of Babble Gets Hitched (due in US stores June 24) than I know what do with, so I'll be giving some away sometime soon. If you have a special reason why you need one, start formulating it now, and check back to this blog for details!
Oh, I can't remember if I ever showed you a cover for Airhead. Well, here it is!

Want to know what it's about? Go here (disregard the June 1 release date. It's a May 1 book). Like I said, it's the first book in a new romantic thriller series I'm starting. About modeling. And gaming. And corporate greed. With hot guys. Oh, and a poodle.
And to nip your questions in the bud, no, there is no magic Freaky Friday body switching in this book. Trust me.
–People have been asking if I'll be involved in the production of the Heather Wells series. There were actually multiple studios bidding on this project, and I chose ABC Family because I know the producer. I feel like it will be okay to leave the project in her hands so I can work on Allie and Airhead and my other new series, Abandon. Plus, readers are clamoring for more…Heather Wells books! I really have my hands full already (plus I am executive producing the Mediator film project).
–Our Getting Back to Journaling program is going over great! Check out this fun Associated Press article in the Indianapolis Star.
–And don't forget, JERICHO is back on Tuesday nights (on CBS)! We can finally find out what happened with Mimi. Did she ever kill that chicken? I totally can't remember. If it were the end of the world and I had to kill my own chickens, I'd completely become a vegetarian. Except for this one rooster that keeps crowing outside my window every morning at five AM.
–Meanwhile, remember how we brought JERICHO back? Well, let's keep Friday Night Lights alive! This show has been canceled hasn't been renewed for another season yet…which is so wrong, because it's so good! Voice your support by going to these sites:
Dillon Panthers Booster Club (featuring a petition)
Save Friday Night Lights – MySpace group
And because postcards speak much louder than emails, here's the snail mail address for NBC
NBC Studios
3000 W. Alameda Ave
Burbank, CA 91523
(thanks to reader Lauren for the above info—SAVE TIM RIGGINS!!!)
Well, that's it for now. I have so much work to do—as you can see from above–it's not even funny. But I'm grateful for it, because I remember a time when NO ONE wanted to publish anything I wrote. I completely thought about giving up!
He Who Shall Not Be Named In This Blog was the one who said, "Why give up? Wouldn't you keep writing books anyway? If you enjoy it, keep doing it. I suck at golf, but I'm not going to quit playing just because I'm not Tiger Woods."
One of my favorite writers (who died this past weekend, at the ripe old age of 104) put it a little more elegantly:
"Never mind the rejections, the discouragement, the voices of ridicule (there can be those too). Work and wait and learn, and that train will come by. If you give up, you'll never have a chance to climb aboard."
More later.
Much love,
Meg