Today Show Time Change/Photoshoot
So they changed the time I'm going to be on the Today Show Monday morning to 10:33AM. I'm just letting you know. If you do watch it, I strongly suggest you don't watch it in HD, because I just noticed my Jergens Tanning Moisturizer with Firming Action isn't working, and I'll be wearing something sleeveless. I'm just saying. Ladies who are over thirty who don't work out except by taking the stairs know what I'm talking about.
In other news, Friday my new publisher, Scholastic, decided it was time for new author photos, so they sent over a photographer, her assistant, my editor, and a makeup artist.
I already knew these people because I've worked with them before. They are all very nice and funny and professional. If you have never been to a professional author photo shoot before, here's what one looks like.

First, Rosemary, the makeup artist, came to our apartment very early and took over. Although I do know how (and love) to do my own makeup, I will leave it up to professionals whenever anyone else is willing to pay for it. It's fun, relaxing, and you learn a lot of new tricks (plus, it always looks better when Rosemary does my makeup as opposed to when I do it).


He Who Shall Not Be Named In This Blog supplied craft services for the shoot.


The whole time we were shooting, these guys who were working on the building across from mine kept looking in the window. I think they were hoping we were taking very different kinds of pictures than we were actually shooting.


This is Ali, the photographer. She's fab! Behind her is Abby, my editor. Behind her is my TV. It did not record House, like I told it to.
Sorry, I can't show you any "after" shots from when Rosemary got through with me and Ali started shooting! Those have to wait for when the books (and Allie Finkle website) come out!
But here's me still wearing Rosemary's makeup on the roofdeck at the Metropolitan Museum of Art a little while later, when He Who Shall Not Be Named In This Blog dragged me out with his friend Michael (who is somewhat the basis for the Michael from Princess Diaries but I try never to let him know that because I don't want him to get conceited) to see the Rembrandt show, so I would have some culture in my life:

I don't know about culture, but here's the penthouse I'm going to get when the zombies have killed everyone and I'm the only survivor (it's the one with the trees and red awnings):

The Rembrandt show was super boring. I thought I was going to die. Rembrandt painted way ugly people, such as himself:

Sadly, they didn't have Clinique Total Turn Around cream back then, so he was stuck looking like that. There wasn't anything he could do (except not paint himself and thus spare me being dragged to look at him. But I guess that never occurred to Rembrandt, aka Mr. Selfish).
I tried to escape by going to look at some attractive art, like my patron saint, Joan of Arc—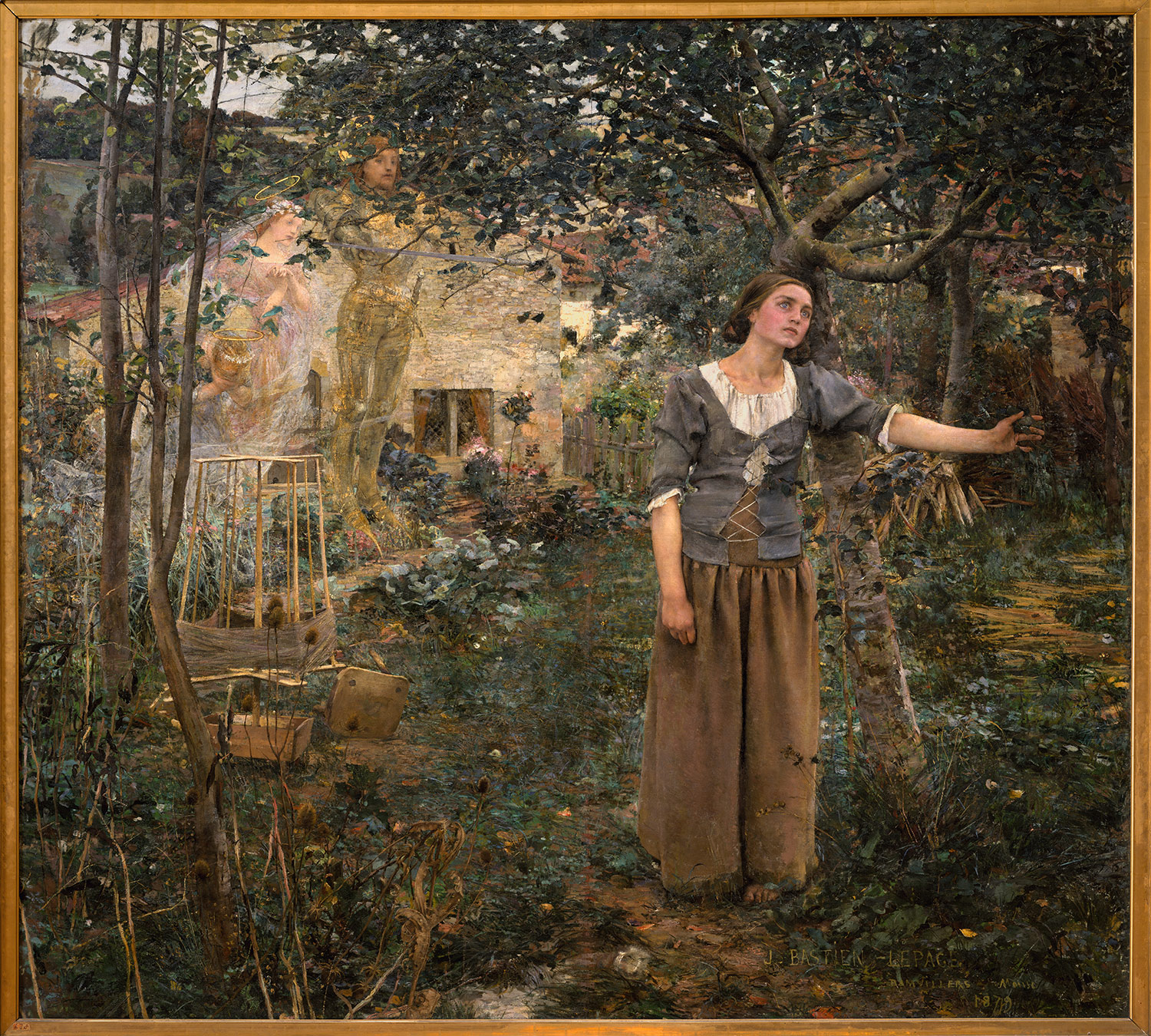 but the Met (in its obscene effort to bore me to death) had removed the entire nineteenth century painting collection and replaced it with plastic sheeting and a sign that said, UNDER CONSTRUCTION. No Impressionists, no nothing. For an art history minor whose specialty was nineteenth century painting (the only art that's really worth looking at, in my opinion—OH YES I SAID IT) this was quite a blow.
I did eventually find this painting by Vermeer, which resembles a girl named Olwen from my eighth grade class whom a great many of my classmates used to be quite unkind to for no real reason other than that she liked to read and was maybe a little spacey sometimes:


I never found out what happened to Olwen. Now I know. She is trapped in the Rembrandt exhibition.
If there is someone like Olwen in your class, be kind to her. You never know whether or not she'll turn up in a famous art show centuries later.
See you on Today (and at Readergirlz) tomorrow!
More later.
Much love,
Meg