Thank you, and I Prefer Cream Puffs to Vampires
Thanks! No, really…thanks to all of you, JINX debuted at Number Four on The New York Times Children's Chapter Bestseller List. That is freaking incredible, you guys. You rule. So thank you.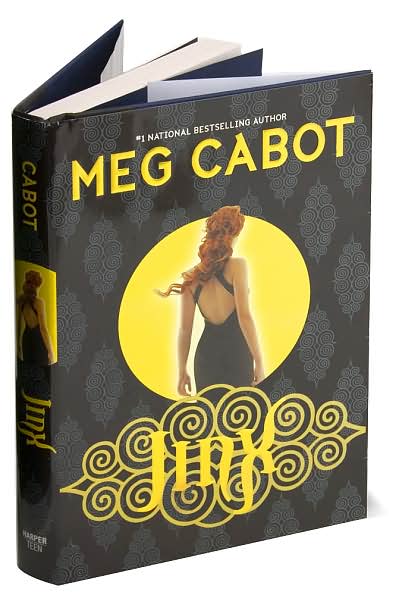 And to celebrate, I'm going to give away a bunch of free copies (not just of JINX..but one advanced reader copy of PRINCESS DIARIES 9, as well). Just click here to sign up to win (and people really do win these contests, you know. I got a thank you email from someone who won last month's Queen of Babble in the Big City's giveaway just the other day! I swear, I address the envelopes and schlep them to the post office myself. Well, when my new assistant Nancy doesn't volunteer to do it for me. You rock, Nancy)!
Contests are not all we have going on around the site lately. Check out our latest student activist, Johanna, on our Make a Difference page. We had TONS of entries for our M.A.D. page, and will be posting ALL of them eventually, so if you entered, do NOT think your entry didn't make the cut. We just got a little behind due to having so many books to promote all at the same time this summer.
Meanwhile, Judy Blume is totally answering reader's questions over at the Barnes and Noble Book Club. I know! I wouldn't have believed it myself if I hadn't seen it with my own eyes.


Judy, Judy, Judy…
If there's something you've ever been dying to ask Judy Blume…go here now and ask it, before she wises up and goes back to her work in progress!
More on JINX: Iowans (or anyone who lives in an I state) will particularly enjoy this article from The Des Moines Register. Monica Hemingway, from the article, is really related to Ernest! I expect we'll be seeing some books from her someday.
And here's a cute Queen of Babble in the Big City review!

***Did you come here looking for a feminist critique of "Twilight"? Well, I removed the joking one I wrote a long time ago because it has been mischievously misconstrued and misquoted in several sources. I was kidding around when I wrote it (I never even read the books so it was not exactly appropriate of me to comment on them, even if I was joking) but some people seem to have taken my joke way seriously. If a serious feminist critique of the Twilight series is what you're looking for, do a Google search for reviews by feminist journalists who've actually read the books. ***
Where was I? Oh, yeah…

BOURNE!!!!!
I am so going this weekend. I cannot WAIT.
I will save you some Milk Duds. I owe you for making JINX Number Four. Rock on, little dudes.
More later.
Much love,
Meg