Insatiable FAQ
Although it has paranormal elements (a heroine with the ability to tell how people are going to die, vampires and demon hunters, etc), I think of Insatiable as "Girl Gothic."
Dracula (the most famous vampire story) is a gothic novel. I write books about girl empowerment. So, combine the two, and you get: Girl Gothic!
Other examples of Girl Gothic besides my upcoming YA release Abandon are: Jane Eyre, Practical Magic, and Buffy: Any story with empowered heroines who stand up for themselves and have goals outside of snagging a man (but still love men, exasperating though they can be at times)!
Well, for one thing, because I got an idea for one, which I never had before (see: What Meena's dog looks like)!
I'm not wild about vampires...but I love pop culture: Vampire stories have been around (and part of popular culture) for millennia. The ancient Greeks, the Romans, and the Hebrews all told stories about demonic creatures who fed on the blood of the living. Vampires aren't just a trend...they're a tradition!
The first sexy, rich vampire (who was irresistible to women, but sadly preferred to dine on virgin blood) appeared in print as far back as 1819— "The Vampyr: A Tale" was written by Lord Byron's doctor, John Polidori, who took up a tale started by Byron during a contest to see who could tell the best ghost story one unusually rainy summer night in 1816 when Percy Bysshe Shelley; Shelley's then girlfriend, soon-to-be wife Mary Godwin; her stepsister Claire; and Byron all decided to rent a villa on Lake Geneva (later, Byron would dump Claire after she had his baby girl, perhaps indicating his own vampiric preference for "virgin blood.")
Mary, then all of 18 years old, told a story about a doctor who creates life by putting together the dead body parts of humans and animals. In 1818, she published this story, and more or less invented the horror genre with her novel Frankenstein.
After Polidori published his story, vampire fiction became all the rage. There was "Varney the Vampire" (1845), a popular serial novel by James Malcolm Rymer. In 1872, Joseph Thomas Sheridan Lefanu published "Camilla" which started the lesbian vampire genre. Edgar Allen Poe contributed with a bit vampire poetry. His translator, French poet Charles Baudelaire, added just about the most vivid (and grotesque) description of a vampire ever with his own poem containing the line: "a wine-skin with gluey sides, all full of pus." Thanks for that, Charles!
Then in 1897, a little-known theatre manager slash pulp fiction author named Abraham (Bram) Stoker wrote the most famous vampire novel of all time, Dracula. Told in epistolary format, it was basically a collection of letters written back and forth between Jonathan Harker and his wife, Mina, about the strange things that start happening to them when Count Dracula, a wealthy Romanian, decided to buy an estate in England.
Thanks to Stoker, there've been thousands of books, comic books, graphic novels, plays, television shows, and movies about vampires ever since. In the 1990's, before Tivo and DVR were invented, I was one of the millions of fans who absolutely had to be home to watch Sarah Michelle Gellar defend Sunnydale from the hellmouth on Buffy the Vampire Slayer.
In keeping with Romantic literary tradition, of course, Buffy's true love was a brooding vampire named Angel who, thanks to a gypsy curse, had regained the soul he'd lost when he'd turned into a vampire.
But Buffy and Angel couldn't consummate their relationship, because every time Angel had one true moment of happiness (sex with Buffy, of course) he lost his soul and became evil again, threatening to destroy the world.
So it was splitsville for Buffy and Angel, leading Buffy to date a whole host of other inappropriate men, some of whom were even human.
Tough women like Buffy, who have to choose between love and duty, are direct descendents of the literary tradition that began with Dracula. Stoker's protagonist, Mina Harker, was the first feminist of vampire fiction. Mina was what Stoker called a "New Woman" which meant, basically, that she was a working woman (Mina was a schoolmistress).
This was an unusual and brave choice for the author of a book written with a Victorian audience in mind. Mina was talented and ambitious . . . and a writer! Much of Stoker's tale is told through Mina's letters and journal entries.
But Mina doesn't just write about vampires: she battles them! Along with her husband, Mina joins Abraham Van Helsing and his team to destroy Dracula, risking her own life in the process.
So, back to the original question: Why write a vampire novel? Well, like I said, I got an idea for one.
And then I got excited. What did I as a storyteller have to bring to an ages-old tradition that's always struck a chord with popular culture? Well, I knew I wanted to bring back all those great original vampire myths from the Romantic period, as well as old school vampires.
But I also wanted to bring back strong, confident heroines (like Mina and Buffy) who battle against them, women who aren't virgins waiting around to be rescued: They're too busy saving the world.
See, What does Meena's dog look like?
Also, Why write a vampire novel?
The Palatine Guard is a secret military unit of the Vatican, formed in 1850 to defend Rome against attack from foreign invaders. The corps were "officially" disbanded in 1970. Today the Palatine Guard is listed in most encyclopedias and search engines as defunct.
Some would argue that this is factually incorrect.
Yes. As can be noted on Wikipedia, the Palatine Guard was an actual military unit of the Vatican, formed in 1850 to defend Rome against attack from foreign invaders.
The truth is that these foreign invaders were of demon, not human, origin. And it was never Rome that the Guard was employed to protect, but all of mankind.
Today there are over fifty highly trained Palatine Guards on active duty across the globe. In addition, the Guard employs over two hundred administrators, data and information technologists, medical specialists, and additional support staff full time in its battle against the forces of evil.
Although employed by the Vatican, members of the Guard belong to many religions. Some are non-religious.
For the safety of its employees and their families, as well as to quell worldwide panic about possession or murder of human beings by evil spirits, the Guard adheres to a strict code of secrecy about its existence.
To this day the Vatican officially acknowledges neither the existence of the Palatine Guard or of demons.
No. Although employed by the Vatican, members of the Guard belong to many religions. Some are non-religious.
The main office is in Rome. Satellite units/offices can be found throughout the world.
The church located on 154 Sullivan Street in New York City is called the Shrine Church of St. Anthony of Padua. The Shrine Church of St. Anthony of Padua served as the inspiration for the setting for many of the scenes in Insatiable. It really is staffed by Franciscan friars and nuns, and has a convent and friary next door.
Rooftop of the Shrine Church of St. Anthony of Padua
Friary/convent of the Shrine Church of St. Anthony of Padua
The metal fence around the church yard
Alaric Wulf is human. His last name was is coincidental to his profession. It should be noted that Alaric does not know his father's name or identity, nor does he particularly care.
All employees of the Palatine are routinely screened for demon possession, curses, and viruses.
Alaric would think it was funny that you asked if he was a werewolf. Actually, on second thought, no, he wouldn't.
Meena's Marc Jacobs dragon tote isn't real. It's based on the Marc Jacobs Duffy tote (available for rent on BagBorroworSteal). The bag has a removable cross-body/messenger shoulder strap with silvertoned hooks, double handles, silver strap for formal events, a turn lock closure to fasten the main compartment, and a large sequined coin purse attachment (with cell phone slot) with a green-eyed Swarvorski crystal frog embellishment as a tilt-lock closure. Picture it with a slinking jeweled dragon where the coin purse and frogs are now. Perfect for stopping vampire slayers in their tracks!
Jack Bauer is based on a real dog, above. We found him one morning sitting on our front porch. We took him in for a week while we looked for his real owner.
Unfortunately when we found his real owner, he turned out to have as many issues as his dog (who was totally paranoid, except when in the company of myself or our cat, Gem).
Although Jack's owner turned out to be good looking and charming and did a lot of entertaining, he only came out at night. Obviously, we suspected that he was, in fact, a vampire . . .
. . . especially because Jack Bauer did not like him, and as soon as his owner took him home, Jack kept running away from him, right back to our house.
Clearly, we could not keep Jack Bauer (we called him Jack Bauer because of his severe anxiety problems. He seemed to think a nuclear bomb was going to explode at any moment, and was always looking over his shoulder for one. Jack Bauer was the name I gave him, not his owner, because of his state of constant agitation).
Sadly, Jack was not ours. Every time he showed up on our porch, we had to take him back to the vampire, although Jack cried piteously at this, and tried to phone Chloe at CTU.
We thought about keeping and hiding Jack, but since the vampire lived across the street from us and would see us every time we took his dog for a walk or to the vet, there was no real way we could do this.
The last time Jack Bauer ran away, however, we were not home to take him back to his owner or handlers at CTU. We were told by witnesses that he waited for us on our porch for hours. When we didn't come to the door, he finally took off down the street in search of Chloe. No one saw where Jack went after that.
Jack Bauer never returned to our neighborhood.
I was distraught. Being a vampire, Jack's owner did not seem to care very much at all.
Not much later, Jack's owner was evicted. He left behind a small cat (who was thankfully adopted by the next tenant).
Months after giving up hope that I would ever see Jack Bauer again, I was eating in an outdoor restaurant when a neatly-dressed, pretty, short-haired girl came out of a nearby office building, walking a happy, rambunctious dog on a leash.
I was astonished to see that it was Jack Bauer. He looked totally different personality-wise. He seemed carefree and unworried about the impending nuclear annihilation of our country.
Physically, however, Jack was the exact same dog. He glanced up and wagged his tail when I said his old name.
The dark-haired girl who now owned him (and who had cured him of his crazed paranoia) tugged on his leash and said, laughing, "Come along, Charlie!" They got into her car and drove away.
Charlie –aka Jack Bauer – had saved himself (with the help of a cool career girl) and found a good home at last.
Inspired by how sometimes good does conquer evil, I went home and started writing what would become Insatiable.
Yes. 910 Park Avenue is a real building that exists on the southwest corner of Park Avenue and East 80th Street. Some artistic liberties have been taken in the book regarding the architecture, as in real life, 910 Park does not have balconies or terraces. It is, however, a very nice building.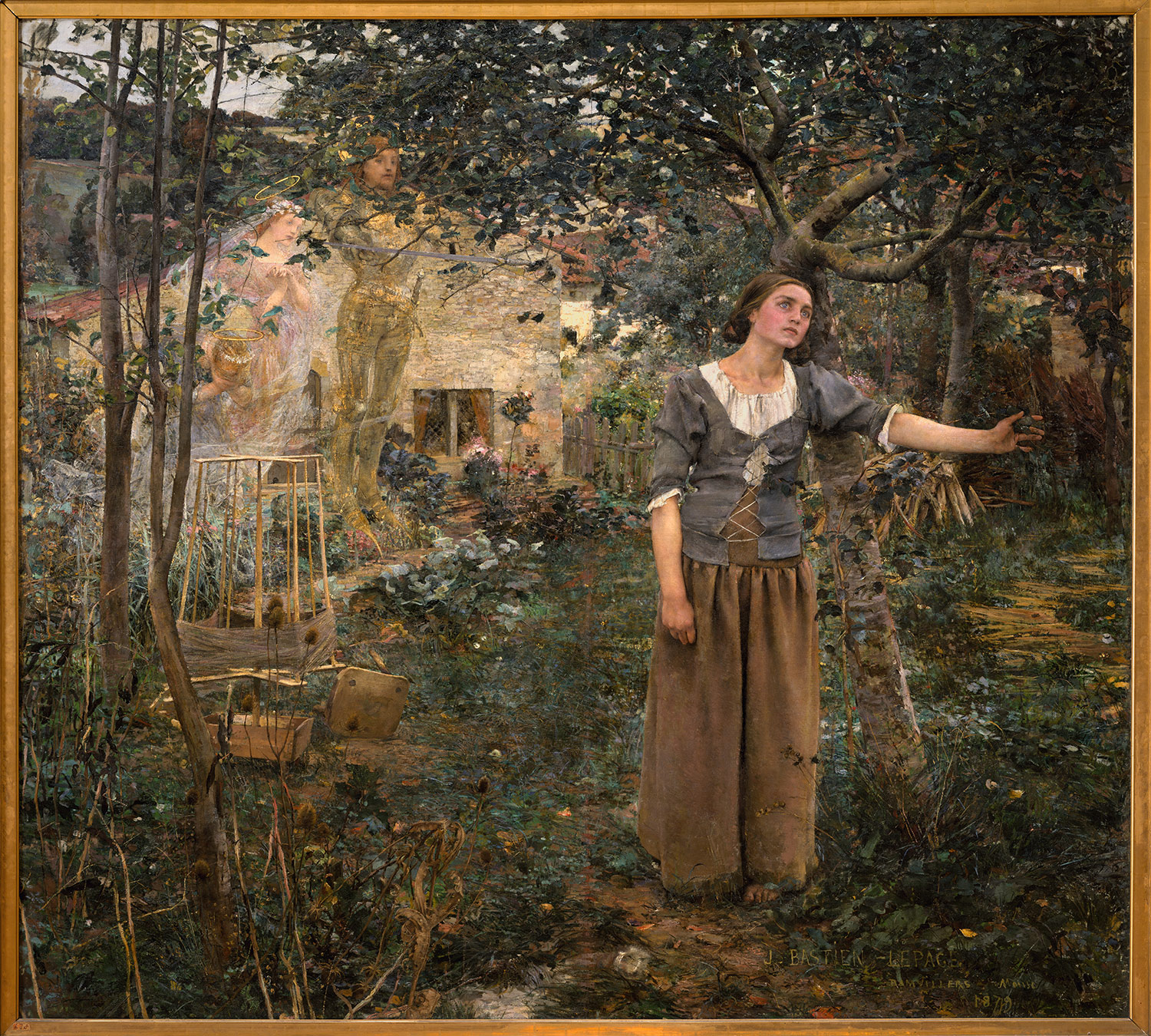 Visit it online here.
Yes. All of the details about the life of Vlad the Impaler (Vlad Tepes or Vlad Dracula) mentioned in this book—including the suicide by drowning in the Princess River of his first wife, the lack of knowledge of the whereabouts of his remains, and the fact that Bram Stoker borrowed his last name for the title of his classic novel—are historically accurate.
The Order of the Dragon was a real institution, created in 1408 by the king of Hungary to defend members of the nobility against the Turks (it did not work). Its symbol was a dragon.
Vlad (father of Vlad Tepes, better known as Vlad the Impaler, or Vlad Dracula) swore fealty to the Order of the Dragon, and saw to it that his son did as well (the name Vlad Dracula means Vlad, Son of the Dragon, or Son of He who was a Member of the Order of the Dragon).
The word "dracul" acquired a second meaning (devil) due to Vlad Dracul's unpleasant nature.
Foreign rights to Insatiable have so far sold to the UK, Brazil, France, Germany, Poland, Portugal, Russia, Slovakia, Czech Republic, and more.
Yes. Look for it in the summer of 2011. It is tentatively planned to take place a few months after the ending of the first book.